October 16, 2023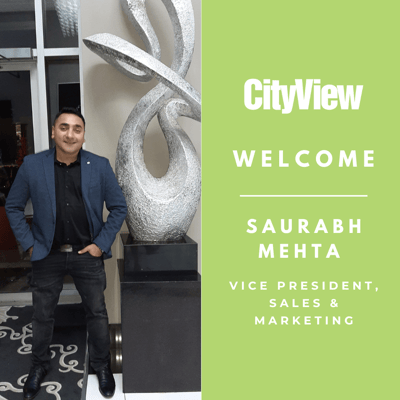 CityView welcomes Saurabh Mehta to the leadership team as our newest vice president of sales and marketing.

Saurabh has more than 20 years of experience in leadership roles in sales, business development and marketing for companies that operate across North America and Asia.

He spent the last decade working in several supervisory positions within the IT industry in North America, selling hardware, software, Software as a Service (SaaS) and Infrastructure as a Service (IaaS) solutions to public, government and private sector organizations.

Saurabh holds a bachelor's degree in commerce and is a qualified chartered accountant from the Institute of Chartered Accountants of India (ICAI).

"I look forward to working with this exciting and seasoned team and steer them to greater heights," he says.

Are you seeking to grow your career? If you want to help solve real-world business problems for local government, join us.