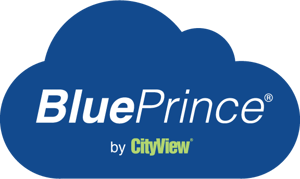 BluePrince Cloud is now available!
Software and services for community development
BluePrince has worked with local governments across North America since 2002 to track and manage their permitting and community development activities and initiatives. With 70 customers in 25 states, BluePrince provides community development essentials to smaller local governments with limited budgets.
PERMITS &
INSPECTIONS
BluePrince's permitting and inspections module offers municipal governments the advanced ability to create and manage all types of permits and to assign and schedule inspections.
PLANNING &
ZONING
BluePrince's comprehensive planning and zoning module allows users to handle all types of planning, zoning, and land management permits, applications, and variances.
CODE
ENFORCEMENT
BluePrince's code enforcement module reduces administrative time by 15% to 35%, automates enforcement by up to 25%, and cuts pre-trial preparation time in half.
CONTRACTOR
PORTAL
Eliminate inaccurate fee collection with an integrated fees facility that manages even the most complex fee structure.
"With BluePrince, I input inspection results from the field with my BlackBerry. Less paperwork, less office time, and more field time has definitely made my job easier."
Arturo Flores, Chief Building Official, Spring Valley, TX