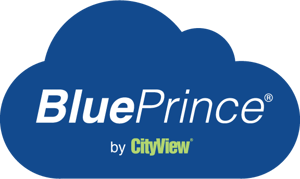 BluePrince Cloud is now available!
Software and services for community development
BluePrince has worked with local governments across North America since 2002 to track and manage their permitting and community development activities and initiatives. With 70 customers in 25 states, BluePrince provides community development essentials to smaller local governments with limited budgets.
PERMITS &
INSPECTIONS
BluePrince's permitting and inspections module offers municipal governments the advanced ability to create and manage all types of permits and to assign and schedule inspections.
PLANNING &
ZONING
BluePrince's comprehensive planning and zoning module allows users to handle all types of planning, zoning, and land management permits, applications, and variances.
CODE
ENFORCEMENT
BluePrince's code enforcement module reduces administrative time by 15% to 35%, automates enforcement by up to 25%, and cuts pre-trial preparation time in half.
CONTRACTOR
PORTAL
Eliminate inaccurate fee collection with an integrated fees facility that manages even the most complex fee structure.
"Our goal was to implement a system that incorporated all of the building, planning/ zoning and engineering department reviews, payments and field inspections in one integrated system. We also wanted a system that allowed for various departments to coordinate activities in a documentable workflow environment, along with allowing contractors and project owners the ability to submit documents and payments online, with the capability of viewing the status of their project as it progresses through the City workflow process without calling each department for status checks. Of the various solutions we reviewed, BluePrince does all of this with the added benefit of speaking and using the language that our departments understand (zoning, engineering and building construction lingo)."
Bill Stephenson, City of Newnan, Ga.