June 20, 2017
Whitefish, MT Selects CityView's BluePrince Solution to Replace Manual Processes
BluePrince will propel the City's Planning & Building department into a paperless environment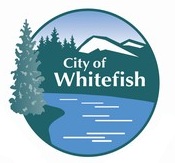 June 20, 2017: VICTORIA, BC: The City of Whitefish, MT has selected CityView's BluePrince Community Development software to replace manual processes within its Planning & Building department.
The City will implement entire permitting process from application to issuance. BluePrince wireless inspections will allow City inspectors to enter inspection results directly from the field, saving time and increasing productivity. BluePrince's Planning & Zoning module will better equip Whitefish to manage its planning, zoning, and land management needs in a paperless environment, making City staff more efficient. With BluePrince's project functionality, the City will be able to ensure every step in the development process- from departmental approvals and forms to fees - are all accounted for and tracked from one convenient location.
Whitefish code enforcement officers will be able to electronically track every item related to their cases using BluePrince's Code Enforcement module - including action steps, references to City code, violation letters, attachments and more. In addition, the City will use the software's built-in automated action steps to ensure the correct processes are being followed in a timely manner. Whitefish will also implement the Contractor Bundle in a future phase, so that City contractors to apply and pay for permits online, request inspections, and receive automated status updates.
"We were looking for software for a smaller community but one that still provided the functionality we were looking for. The software not being exclusively cloud-based was a must. So far the experience has been great and we are looking forward to starting the implementation," said Linda Broscheit, Permit Technician/Residential Inspector for the City of Whitefish.
"CityView offers a growing suite of solutions for government and legislative bodies to track and manage their permitting, licensing and land management activities. Having such options gives both small and large communities the ability to gain from the efficiencies of automation and digital processing. We welcome the City of Whitefish to our BluePrince customer community," said Sean Higgins, Executive Vice President of CityView.
Since 2002, BluePrince has been helping local governments across the United States track and manage their permitting and community development activities and initiatives. With 84 customers in 23 states, BluePrince is a trusted partner in the local government community.
Whitefish is family oriented community and resort town in northwest Montana with a population of 7,073. Historically Whitefish was a primarily a railroad and logging town. Today, Whitefish is one of the major recreation centers of western Montana, surrounded by the Whitefish Mountain Resort at Big Mountain, Glacier National Park, Whitefish Lake and a wide variety of outdoor recreation opportunities.
For additional information contact:
CityView
250.475.6600 or 800.665.5647
About CityView
Local Government Building, Licensing, Inspections, Public Works and other departments use CityView's solutions to reduce customer call volume, shorten permit issuance times, increase citizen self-service, increase inspector productivity, and reduce paper and manual processes. Since 1982, CityView has dedicated itself to solving day to day business process and service challenges in local government. Visit us at www.municipalsoftware.com.
About Harris
Harris is a wholly owned subsidiary of Constellation and is a leading provider of Financial Management and Customer Information Systems (CIS) software solutions. Since 1976, Harris has focused on providing feature-rich and robust turnkey solutions to all levels of local government, public power and water entities as well as school districts throughout North America. Harris' focus is on creating long-term relationships with our customers and ensuring that we meet the changing needs of our customers overtime. For further information on Harris Computer Systems, please visit our website at www.harriscomputer.com or call 888.847.7747.