October 7, 2019
Westlake, FL Selects CityView's BluePrince Software to Create a Paperless Office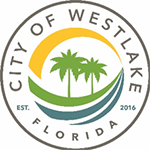 Welcome Westlake, Florida. The City has selected CityView's BluePrince Community Development software to replace manual processes within its community development function, which is comprised of planning and zoning, building inspection, building maintenance, and beautification.
Westlake will implement the entire BluePrince suite, which will help the City create a paperless office. BluePrince met the City's requirements to:
Take all processes digital
Enable increased communication and project awareness across all departments involved in the development process
Allow contractors to self-serve online
Westlake's implementation of Bluebeam Revu, trusted by more than one million customers worldwide, will allow the City to take paperless workflows to a whole new level by:
Speeding up design reviews by allowing project partners to mark up and collaborate on the same documents
Using customizable, easy-to-use markup tools that can be saved for reuse
Improving project coordination by automatically tracking annotations and generating reports
Since 2002, BluePrince has been helping local governments across the United States track and manage their permitting and community development activities and initiatives. With 71 customers in 20 states, and 1 province, BluePrince is a trusted partner in the local government community.
About the City of Westlake
The City of Westlake is Palm Beach County's newest city as of June 2016. On what used to be the 3,800 acre Callery-Judge orange grove, developers have proposed 4,500 homes and two million square feet of shopping centers, offices and other business space. With a starting population of five, the City is expected to undergo tremendous growth over the next decade with a population that could approach 15,000 - making it one of South Florida's fastest-growing spots.