February 8, 2023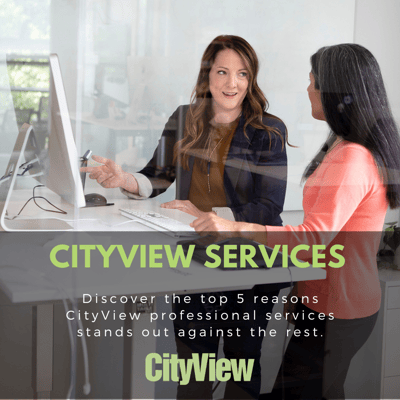 The difference between a successful software implementation and a failed one is a personal touch and the willingness to take on the difficult work that minimizes risk. Discover the top 5 reasons CityView professional services stands out against the rest.
1 – Expertise. Thirty percent (30%) of CityView employees have been with the company for 10 years or more and many have first-hand experience working in the public sector.
2 – Clear responsibilities. Chances are, you've never implemented a community development and land management system before. That's why we're by your side to guide you through the entire process.
3 – We understand the science – and art – of data conversion. We undertake imports of historical data with virtually every implementation we do. Our data conversion specialists have significant experience handling local government land management data.
4 –CityView's integration expertise lowers the total cost of ownership by providing tight integrations with other CityView applications, a seamless end-user experience when integrating with third-party products and flexibility for you to maintain your systems of choice.
5 – Scalable and flexible. CityView is a set of integrated and configurable applications designed to address the unique requirements of local government. You will get the solution you need and will never be expected to adopt a "one-size-fits-all solution."
Don't take our word for it – download our customer success stories!