December 13, 2013
The County of Kane, IL Upgrades to CityView PreBuilts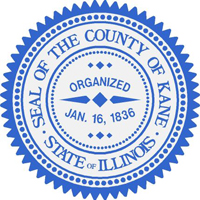 December 13, 2013: VICTORIA, BC: CityView is pleased to announce that the County of Kane, Illinois is currently in the process of upgrading from CityView 8 to the CityView PreBuilts.
Kane County will be implementing CityView Property Information, Permits & Inspections, Code Enforcement, Planning, Licensing, Animal Licensing, Cashiering and CityView Portal. Together with CityView integrations to Esri ArcGIS Server, Laserfiche, Microsoft Outlook and Microsoft Exchange, the County will achieve a seamless flow of data between processes, departments and technologies, affording them greater opportunities for superior efficiencies and service.
Since 2001 the County has used CityView to track and automate a variety of processes including animal control, code violations, complaints, permitting, transportation permits and road maintenance. With the objective of further enhancing its service to constituents the County felt it was time to take advantage of the significant opportunities for productivity gains provided by CityView's present day offerings.
"We are delighted to continue our partnership with the County of Kane in upgrading to the CityView PreBuilts," said Susan McCormick, Executive Vice President of CityView. "Having benefitted from CityView for over 10 years, the move to the PreBuilts will ensure the County will continue to provide exceptional service to their customers well into the future."
The County of Kane responds to more than 46,000 requests for service each year, related to development activity and licensing. Following a detailed review of available solutions, the County found CityView to be the best choice to meet the growing demands of their customers.
The County's Project Manager, Barbara Garza, expands on the County's strategy: "The County has been using CityView since 2001, and in line with the County's objectives to create more efficiencies and to make our services more accessible to our customers, upgrading to the CityView PreBuilts will provide us the means to accomplish these goals."
Get Connected with Kane County
Kane County Connected (KCC) is an initiative that builds community networks using social media. These communities connect people through common interests and activities that highlight Kane County as a premiere place to live, work and invest.
For additional information contact:
CityView
250.475.6600 or800.665.5647
About CityView
Local Government Building, Licensing, Inspections, Public Works and other departments use CityView to reduce customer call volume, shorten permit issuance times, increase citizen self-service, increase inspector productivity, and reduce paper and manual processes. CityView is part of the Public Sector and Schools Group of Harris Computer Systems, providing the company's flagship Community Development software solution, CityView, to municipalities and counties across North America. Since 1982, CityView has dedicated itself to solving day to day business process and service challenges in local government. Visit us at www.municipalsoftware.com
About Harris
Harris is a wholly owned subsidiary of Constellation and is a leading provider of Financial Management and Customer Information Systems (CIS) software solutions. Since 1976, Harris has focused on providing feature-rich and robust turnkey solutions to all levels of local government, public power and water entities a swell as school districts throughout North America. Harris' focus is on creating long-term relationships with our customers and ensuring that we meet the changing needs of our customers overtime. For further information on Harris Computer Systems, please visit our website at www.harriscomputer.com or call 888.847.7747.