October 16, 2019
The City of Rolling Hills Estates, CA Selects BluePrince Software to Replace Manual Processes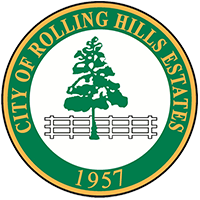 Welcome Rolling Hills Estates, CA. The City has selected CityView's BluePrince Community Development software to replace manual processes within its community development department, which is comprised of planning & zoning, as well as code enforcement.
Rolling Hills Estates will implement BluePrince Planning & Zoning and BluePrince Code Enforcement. The City chose BluePrince to be a single source of digital truth for its community development functions. BluePrince provides Rolling Hills Estates with the ability to:
Replace numerous stand-alone processes and combine them into one electronic system
Digitally attach all necessary documentation related to a project
Expand to online services in the future
The Rolling Hills Estates implementation of BluePrince will help City staff simplify the application process and allow them to better report on all activities across the community development department.
Since 2002, BluePrince has been helping local governments across the United States track and manage their permitting and community development activities and initiatives. With 71 customers in 20 states, and 1 province, BluePrince is a trusted partner in the local government community.
About the City of Rolling Hills
Established in 1967 and located in Los Angeles County, Rolling Hills Estates consists of 30 neighborhood areas within the community, each with its own special character, architectural style, and Homeowners' Association. Rolling Hills Estates takes an active role in maintaining the high quality of life that makes this community such an attractive place to live. As in the past, today's emphasis in managing the City is placed upon preserving its rural residential character and, at the same time, providing the best possible services to its citizens.