July 29, 2019
The City of Newnan, Georgia to Provide Self-Service Options to Contractors with BluePrince Software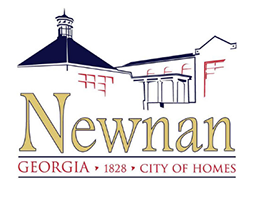 Welcome Newnan, Georgia. The City has selected CityView's BluePrince Community Development software to replace manual processes within its Community Development function, which is comprised of Planning and Zoning, Building Inspection, Building Maintenance and Beautification.
Newnan will implement the entire suite of BluePrince modules. The City chose BluePrince because it wanted one integrated solution that could automate processes and create a paperless office. Other key considerations in the selection were:
Providing contractors with self-service options, such as applying and paying for permits online.
Letting inspectors complete an inspection from the field via mobile technology.
Having a single system to manage all of the development process from start to completion.
Bill Stephenson, Chief Building Official for the City, commented on the decision process:
"Our goal was to implement a system that incorporated all of the building, planning/ zoning and engineering department reviews, payments and field inspections in one integrated system. We also wanted a system that allowed for various departments to coordinate activities in a documentable workflow environment, along with allowing contractors and project owners the ability to submit documents and payments online, with the capability of viewing the status of their project as it progresses through the City workflow process without calling each department for status checks. Of the various solutions we reviewed, BluePrince does all of this with the added benefit of speaking and using the language that our departments understand (zoning, engineering and building construction lingo)."
Newnan's implementation of Bluebeam Revu, trusted by more than one million customers worldwide, will allow the City to take paperless workflows to a whole new level by:
Speeding up design reviews by allowing project partners to mark up and collaborate on the same documents
Using customizable, easy-to-use markup tools that can be saved for reuse
Improving project coordination by automatically tracking annotations and generating reports
Since 2002, BluePrince has been helping local governments across the United States track and manage their permitting and community development activities and initiatives. With 71 customers in 20 states and one Canadian province, BluePrince is a trusted partner in the local government community.
About the City of Newnan
Newnan, the County seat for Coweta County, Georgia, is located approximately 35 miles southwest of Atlanta and home to an estimated 40,000 people. The City uses a council/manager form of government and is often referred to as the "City of Homes." There are more than 40 recognized historic structures in the town's six historic districts, many of which pre-date the Civil War.