January 14, 2016
The City of Angleton, TX Selects CityView's BluePrince Software
Angleton Joins 10 Texas Municipalities using BluePrince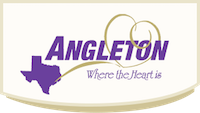 January 14, 2016: VICTORIA, BC : CityView is pleased to announce that the City of Angleton, TX has selected BluePrince Permitting and Inspection software to replace the Town's current manual permitting process.
CityView's BluePrince solution helps local governments across North America track and manage their permitting and community development activities.With 90 customers across 26 states and Provinces in the USA and Canada, BluePrince is a proven solution for local government communities.
Karen Barclay, Director of the Building Services Department and Fire Marshal for the City of Angleton, explains the decision to choose BluePrince: "I decided on BluePrince after I was provided a live demonstration of the software and offered the opportunity to talk with other, similarly sized departments who were successfully using the software. The reviews from other cities using it were very positive. The helpful, first hand approach was what sealed the deal for me."
"BluePrince allows us to scale to smaller municipalities, with a package that meets their needs and budget, from a vendor who backs them with 33 years of industry expertise. Furthermore, we can offer a streamlined and cost-effective path to the CityView suite should the City's growth demand it. Angleton joins a significant number of local governments within the state of Texas using BluePrince products," said Sean Higgins, Executive Vice President of CityView.
Being in such close proximity to the Gulf of Mexico offers visitors the opportunity of numerous outdoor activities or simply a great day at the beach. The Brazoria National Wildlife Refuge is another interesting location in the area. In addition, the City of Angleton is home to MSR Houston, a premier racing facility for thrill seekers and karting enthusiasts. Popular local events include Market Days held two times per year, the Austin Town Festival, Freedom Festival, Heart of Christmas, and the Brazoria County Fair, each held annually. Angleton has a population of 18,988.
For additional information contact:
CityView
250.475.6600 or 800.665.5647
About CityView
Local Government Building, Licensing, Inspections, Public Works and other departments use CityView's solutions to reduce customer call volume, shorten permit issuance times, increase citizen self-service, increase inspector productivity, and reduce paper and manual processes. Since 1982, CityView has dedicated itself to solving day to day business process and service challenges in local government. Visit us at www.municipalsoftware.com.
About Harris
Harris is a wholly owned subsidiary of Constellation and is a leading provider of Financial Management and Customer Information Systems (CIS) software solutions. Since 1976, Harris has focused on providing feature-rich and robust turnkey solutions to all levels of local government, public power and water entities as well as school districts throughout North America. Harris' focus is on creating long-term relationships with our customers and ensuring that we meet the changing needs of our customers over time. For further information on Harris Computer Systems, please visit our website at www.harriscomputer.com or call 888.847.7747.