April 11, 2023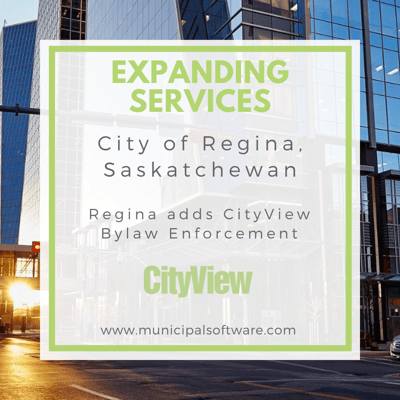 Regina continues to expand its range of services with the addition of CityView Bylaw Enforcement to its existing suite of solutions. In February, the City added CityView Animal Licensing for electronic management, and Business Licensing to facilitate the renewal process through automation. This latest expansion provides a comprehensive bylaw solution to track cases from citizen request to resolution.
Time-saving workflows will guide users through the entire bylaw enforcement process form start to finish. Inspectors will be provided with a host of tools to assist them in managing their case workloads. The system creates a permanent case history that includes digital photos and other documentation related to a case. Additionally, Regina will be able to integrate animal control activities between its Animal Licensing and Bylaw Enforcement modules, providing a more seamless experience for users.
CityView is a scalable solution that can grow and adapt to meet the changing needs of local government organizations. By automating manual processes and transitioning to electronic processing, CityView helps local governments like Regina's drive efficiency and reduce administrative burdens. Regina has been using CityView since 2018 and continues to benefit from the suite of solutions it provides.
If you're interested in learning how CityView's Code/Bylaw Enforcement can help your staff get more done in less time, please contact us today.
About Regina
Located on Treaty 4 land and within the traditional territory of the Métis, Regina is the capital of Saskatchewan and the 16th largest city in Canada, with a population of 226,404 as of the 2021 Census. The city's rich history dates back to the 1880s, when it began as an agricultural community and distribution point for farm materials and produce. In 1903, Regina became a city, and two years later, Saskatchewan chose it as its capital. Today, Regina is a vibrant and diverse community that continues to experience rapid growth.