October 25, 2023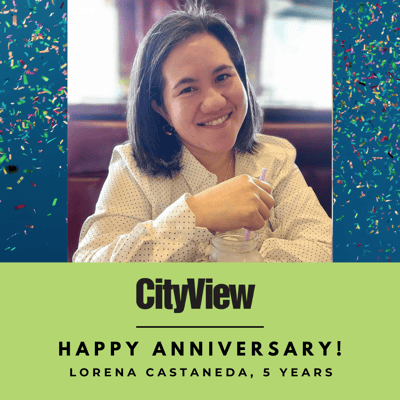 Lorena Castaneda, a Colombian-born software engineer who ventured to Canada to pursue a Ph.D. in computer science, has now spent five fruitful years contributing to the growth and innovation of CityView. With a background deeply rooted in academia and a wide range of research and software development projects under her belt, Lorena is undoubtedly a driving force within our organization.

Pioneering Innovation
At CityView, Lorena's role is centered on harnessing cutting-edge technologies to create pioneering services for our local government customers. Her unique blend of academic expertise and practical experience has enabled us to consistently deliver innovative solutions to our clients. Her contributions have not only fueled the success of our research and development team but have also played a pivotal role in enhancing the services we provide.

Beyond the Office
Lorena's passion for challenges extends beyond her professional life. She's not just a software engineer; she's an amateur rock climber who thrives on conquering new heights. Her creativity and zest for life shine through in her love for baking, and she's a passionate ukulele player who's always in tune with her creative side. In fact, her extensive list of hobbies and interests is a testament to her unquenchable thirst for learning and self-improvement.

Join Our Team
As CityView continues to grow, we're on the lookout for high-achieving candidates who, like Lorena, are seeking their next long-term career opportunity. If you're ready to embark on a journey of innovation, growth, and personal development, we encourage you to explore our current job openings on our Careers page. Join us in shaping the future of local government solutions.