April 21, 2023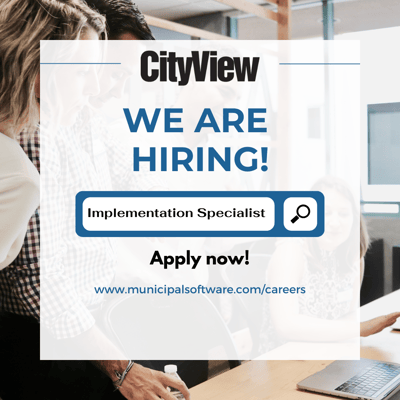 If you're looking for a promising career opportunity and a direct way to make an impact in how local government organizations serve citizens and businesses, CityView's implementation specialist position may be the job for you!
Reporting to the director of implementation services, the successful implementation specialist will work closely with customers to collect business requirements, configure the software and deliver training for our CityView product.
At CityView the work is not mundane, the learning never stops and you will be provided with both personal and professional growth, travel, and a chance to learn about yourself and what you are capable of. In exchange for consistent performance, you will have the benefit of working largely autonomously and with reasonable flexibility to accommodate personal demands into your work life.
This is an opportunity to begin a long-term vocation with career prospects that go beyond CityView to Harris Computer Systems and further to the ultimate parent, Constellation Software. Constellation Software is publicly traded, owning over 400 vertical market software companies across the globe and is the largest software company in Canada. Seize the opportunity!