March 21, 2017
CityView Welcomes Two New Team Members: Jen & Alex
CityView is excited to welcome two new team members: Jen Bran and Alex Walker!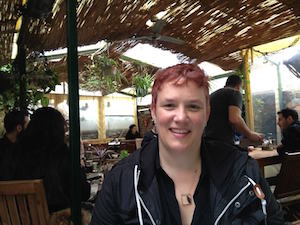 Jen Braun recently joined the CityView Professional Services team as an Implementation Specialist. Jen comes to us with experience in programming, project management, IT support and business analysis. Jen graduated from the Computer Engineering Technology program at Camosun College. She did her co-op terms at the TRIUMF physics lab where she was permanently employed after graduation. After three years of designing and building safety systems to prevent staff and visitors from exposure to radiation, the travel bug hit and Jen left for a six month trip to Mexico. She began a nine year career in IT at BC Hydro upon her return.
Jen's main passion is travel, which has taken her to over 10 countries. The picture on the left is of her in Istanbul. Jen also enjoys rock climbing and cycling.
Fun fact: Jen is an inventor on an American patent for an Automatic LN2 distribution system for high-purity germanium multi-detector facilities .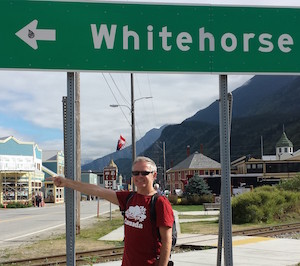 Alex Walker recently joined the CityView Research & Development as a Quality Assurance Analyst. Alex brings to us more than 15 years experience in Quality Assurance.
Alex grew up in Sault Ste. Marie, Ontario and attended the University of Guelph where he graduated with a degree in Political Science. After moving to Ottawa to seek his political fortune, Alex found the lure of the west too great and moved to the Island (Victoria) in the in the early 1990s. Alex studied Computer Science at North Island College (with Mark A.) and has worked as a developer and in quality assurance for tiny start-ups as well as established mid-size software companies.


In his free time Alex enjoys hiking, scuba diving, gaming, getting out on his motorcycle, and travel. He still codes for fun and will talk to anyone for hours about Star Trek (so be careful not to bring it up during work hours). The photo of Alex on the left was taken in Skagway, Alaska.