February 10, 2023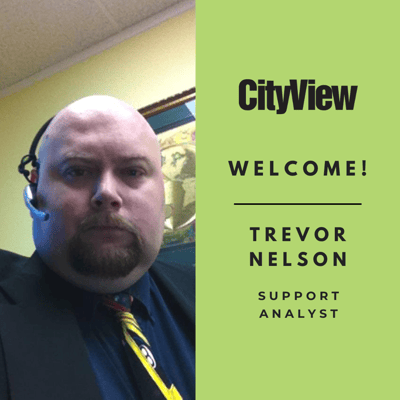 CityView is pleased to welcome Trevor Nelson as its newest support analyst.
Trevor is a tech enthusiast who started building his own PC in his late teens. He's been working in the tech field ever since, for more than 25 years, in a range of roles that have included support representative, operations, account management and the like.

His assignments have ranged from in-person PC support at a local shop in the prairies of Canada to specialized hosting support for a rapidly growing web company in Regina's newly built "innovation place."

In 2005, Trevor moved with his family from Regina in Saskatchewan to Victoria in British Columbia to start as an outsourced technical support representative. From there, he quickly expanded into operations and junior account management. Since then, he's been serving primarily as technical account management and desktop support. "I am genuinely looking forward to being an asset to the Harris team," he says.
On a personal note, Trevor enjoys all things related to 3D printing and is a hobbyist who builds and flies radio-controlled vehicles.
Be part of our growing team: check out our open positions via our Careers page.