March 23, 2023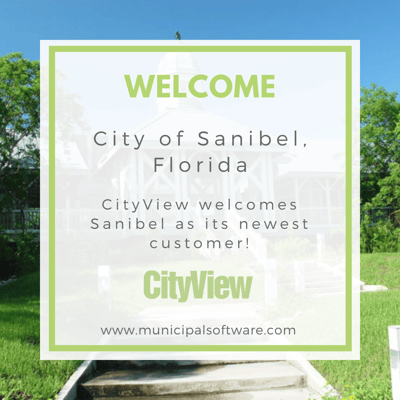 CityView welcomes Sanibel, Florida, as its newest customer. Sanibel chose CityView as its new permitting system to help it provide an enhanced level of customer service and efficiency needed to manage the increase in build back permitting requests as a result of Hurricane Ian. Sanibel's neighbors, the City of Naples and Collier County, also use CityView.
Hurricane Ian damaged nearly 5,000 properties in Sanibel and completely destroyed nearly 200 of them. With homeowners and businesses seeking permits to rebuild and restore properties, Sanibel needed a modernized community development system that would help it:
Automate workflows and permit submissions/issuances
Establish customer trust by streamlining the permitting process to increase productivity
Promote customer collaboration through an enhanced level of customer service
In an effort to improve customer service, Sanibel identified inefficiencies in its current tech stack's workflow capabilities and sought out a new system that would help it improve turn-around time for plan reviews, allow for morning and evening inspections, and create goals and performance criteria to manage service efficiency.
To help achieve its goals, Sanibel will be implementing CityView Planning, Permits & Inspections and Business Licensing. In order to effectively evaluate a new system, Sanibel performed a technology analysis, doing a side-by-side comparison of CityView's critical operating functions as they applied to the City's goals versus its competitors. Among the items that proved to be critical in the decision-making, Sanibel especially valued CityView's:
Single interface for efficient permit review
Level of service accountability in "to do" lists
Real-time activity tracking through the customer portal
Inspection notifications
Additionally, Sanibel estimated significant time savings by selecting the CityView Suite of solutions, as noted below:
75 weeks saved via CityView's condition and revision workflows, and automatic permit fees
75 weeks saved in electronic permit submission and issuance
CityView is pleased to play a part in helping Sanibel facilitate rebuilding.