January 26, 2018
CityView Welcomes Rick, Raza & Colin to the Team
CityView continues to grow! We are welcoming three new employees to three different teams: Professional Services, Research & Development, and Sales.
Rick Silva joins our Professional Services team in a recently created role, New Initiative Champion.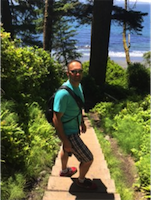 In the early part of his career, Rick worked for eight years as a software developer and quality assurance analyst for G.E. serving the industrial automation industry. Think software to control the crawler that moves the space shuttle to launch site. Then he spent 11 years working for Intuit Canada, initially as a senior quality assurance analyst and later as a project/program manager for financial software called QuickBooks. In his most recent position, Rick was the data warehouse and insights lead as well as project manager for the rebranding of Beanstream to Bambora.
Rick will be taking on a project management role with CityView initiatives, and will manage the relationship internally between R&D and Professional services. Rick will be very hands-on in gathering requirements and feedback from Professional Services, imposing quality processes, and reporting on progress to the CityView leadership team.
Originally from the Azores islands and having lived in Edmonton for most of his life, Rick longed to get back to the coast. Having lived in Victoria for three years, he has settled in to the west coast lifestyle and in his spare time enjoys playing soccer, discussing supercars and exploring the coastline with his family.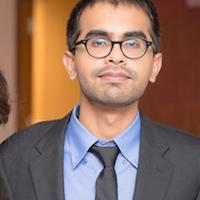 Raza Rauf joins our Research & Development team as a software developer
Raza's focus will be on implementing new features and fixing bugs on the backend using C#.
Previously, Raza worked as a Software Developer (Intern) for the Ministry of Education (Saskatchewan) for a year and as a Software Developer for a small start-up in Victoria for a year as well.
In his spare time, Raza enjoys playing video games, producing music, and writing.
Colin Hay joins our Sales team in another newly-created role, Presales Solutions Consultant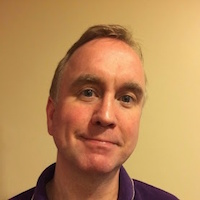 We are pleased to welcome Colin Hay to the CityView Sales team in a newly-created role, Presales Solutions Consultant.
Colin will be helping the Sales representatives by completing detailed RFP requirements, demonstrating the CityView solution, and uncovering customer pain points in order to make us better able to address them in all of our processes, from product development to implementation to support.
Colin spent the last 16 years working for a supply chain management company headquartered in Minneapolis, Minnesota called High Jump. While there, he led a small team of pre-sales consultants supporting worldwide sales of logistics software.
Colin and his partner recently had a baby, Jamie, and they look forward to moving from Vancouver to Victoria to be close to the CityView office and family members.
We are hiring! Please check out our Careers page. Watch the video below to see what it's like to work at CityView!
---