January 20, 2014
CityView Takes 10 Customers Live in the Last Quarter of 2013
January 20, 2014: VICTORIA, BC: Municipalities all across North America are trying to do more with less and the CityView staff is working hard to help them do this quickly and easily. CityView took 10 customers from five states and provinces live in just 11 weeks. Customers of widely varying sizes across North America completed successful implementations of CityView products, automating a variety of processes, between October 7 and December 18, 2013.

Martin Janiszewski, Programmer and Network Analyst, City of Spruce Grove, AB comments on the implementation of CityView Licensing, which occurred just four months after final approval: "It was a very tight timeline to get it [going live] done, but we managed. A big thanks to the staff at CityView for making this happen. Without them, we wouldn't be able to make this possible."
In the United States, Newark, DE and Manheim Township, PA implemented CityView Property Information, Permits & Inspections and Code Enforcement. Newark also implemented Business Licensing and Rental Housing as well as a CityView solution for managing Property Tax.
In Canada's Alberta province, the cities of Airdrie, Grande Prairie and Fort Saskatchewan, as well as Rocky View County, all successfully launched CityView PreBuilts to manage a range of processes including Permitting, Planning, Bylaw Enforcement, and Licensing.

Jennifer Dick, GIS Analyst for Rocky View County, comments on the recent implementation: "The support and guidance that CityView provided during the entire project, especially at Go Live time is unparalleled. The product has supported recent process redesign initiatives and provides the County greater access to live information across multiple departments. More importantly, CityView allows for a consistent means of accepting, reviewing and deciding on application submissions as well as the flexibility to enhance and customize overtime. We are very excited to evolve and implement CityView in other areas of the County!!"
In Ontario, the County of Brant went live with CityView Property Information, Permits & Inspections, Bylaw Enforcement, and CityView Mobile for Permit Inspections.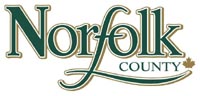 Norfolk County, ON went live with CityView Business Licensing in November. "Implementing CityView's Business Licensing PreBuilt has allowed us to examine and streamline our business processes, improve communications between the various departments involved with licensing approvals, and achieve accurate reporting," said Jessica Sinkowski of Norfolk County.
In the Northern Territories, the City of Yellowknife implemented four CityView modules, including Electronic Plans Review. To improve communication between departments, document management and customer service, Rocky View County and the City of Grande Prairie also implemented CityView's Electronic Plans Review.
To further streamline processes, all implementations included a number of CityView integrations to GIS, Tax, Point of Sale and Electronic Document Management Systems.
"We are delighted with the outcomes of these 10 projects. The success of these implementations is a testament to the City and County project teams, the CityView staff, and the flexibility of the CityView software," said Susan McCormick, Executive Vice President of CityView. "Many other projects are currently in various stages of implementation and we look forward to a productive and busy 2014!"
For additional information contact:
CityView
250.475.6600 or 800.665.5647
About CityView
Local Government Building, Licensing, Inspections, Public Works and other departments use CityView to reduce customer call volume, shorten permit issuance times, increase citizen self-service, increase inspector productivity, and reduce paper and manual processes. CityView is part of the Public Sector and Schools Group of Harris Computer Systems, providing the company's flagship Community Development software solution, CityView, to municipalities and counties across North America. Since 1982, CityView has dedicated itself to solving day to day business process and service challenges in local government. Visit us at www.municipalsoftware.com .
About Harris
Harris is a wholly owned subsidiary of Constellation and is a leading provider of Financial Management and Customer Information Systems (CIS) software solutions. Since 1976, Harris has focused on providing feature-rich and robust turnkey solutions to all levels of local government, public power and water entities as well as school districts throughout North America. Harris' focus is on creating long-term relationships with our customers and ensuring that we meet the changing needs of our customers overtime. For further information on Harris Computer Systems, please visit our website at www.harriscomputer.com or call 888.847.7747.