November 14, 2022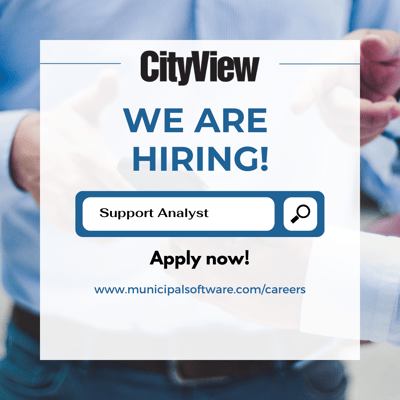 CityView is hiring a support analyst. The person in this position:
Handles the escalated support calls or tickets; may work directly with customers to provide services and help resolve computing problems.
Manages bug fixes and software enhancements.
Uses discretion to effect timely solution of problems in order to ensure customer satisfaction, eliminate downtime and prevent cost overruns.
Recognizes issue with code, but escalates to development.
Provides technical leadership and training for lower level support specialists.
Receives requests for computer technical assistance and problem resolution from company employees.
Collects detailed information to categorize request in order to determine method of resolution, and create processes and guides.
Exercises sound professional judgment in analysis of problem in order to: (1) attempt hardware/software solution by phone, or (2) decide proper level of maintenance required to solve problem.
Directs the activities of lower level technical support analysts to contribute to the overall performance of the help desk operation including internal training and mentoring.
Other duties as assigned.
This is an opportunity to begin a long-term vocation with career prospects that go beyond CityView to Harris Computer Systems and further to the ultimate parent, Constellation Software. Constellation Software is publicly traded, owning over 400 vertical market software companies across the globe and is the largest software company in Canada. Seize the opportunity!