August 22, 2023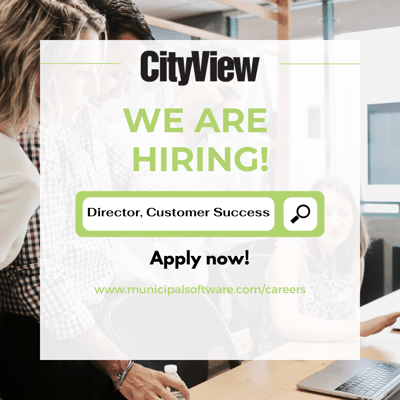 Are you a seasoned professional with a passion for customer success and driving business growth? CityView is looking for a director of customer success to lead a dedicated team and shape the future of our support department.
Leading with impact
As the director of customer success, you will be at the helm of a team consisting of 8-10 support analysts and related staff. Your primary responsibilities will involve team management and leadership, where you'll define, implement, and monitor business processes to ensure efficient ticket resolution. Your ultimate goal will be to enhance customer retention and foster a reference-worthy client base. Additionally, you will play a crucial role in organizing and executing regional and national customer conferences.
Driving financial success
One of the key areas of impact for this position is the financial management of the support department. This includes forecasting and recognizing maintenance revenue, third-party revenue and departmental costs. Achieving year-over-year growth of maintenance revenue will be a critical success metric for you. Ensuring customers receive value from their annual maintenance contracts is also of paramount importance. By setting, meeting and monitoring departmental goals, you will drive optimal performance within support while actively participating in the hiring and development of new staff.
Building strong customer relationships
Your focus will extend beyond the numbers to nurturing customer relationships. You'll be dedicated to understanding the overall value of these relationships, ensuring reference-ability and exploring opportunities to drive incremental revenues from our valued customer base. Your interactions with clients will drive business for both parties, fostering growth and cementing CityView's position as a trusted partner.
Continuous improvement and technical expertise
As the director of customer success, you'll always be striving for excellence. Regularly reviewing processes to identify and implement efficiency improvements will be second nature to you. You will also play a pivotal role in resolving customer service-related issues, contributing to an overall enhanced customer experience. Your technical acumen and troubleshooting skills will be put to the test, as you learn the ins and outs of CityView's product offerings from a support perspective.
Join our team
If you are ready to take on the challenge, grow with us, and be part of a passionate team dedicated to customer success, click the button below to apply today!