August 15, 2023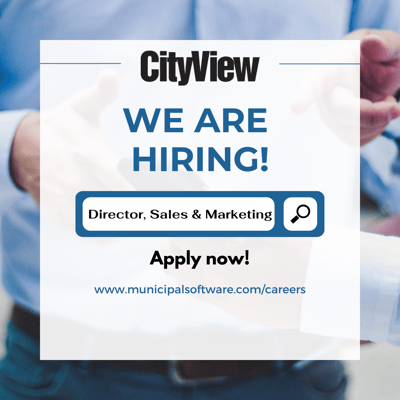 Are you a dynamic and experienced sales and marketing professional looking for a fulfilling opportunity to make a significant impact in an innovative organization? Look no further than CityView! We are on the hunt for a passionate sales & marketing leader who can build meaningful connections and deliver exceptional customer experiences.
Driving sales excellence
As the sales & marketing leader, you'll be at the forefront of our sales efforts, leading and managing a team of 6-7 sales and marketing representatives. Your role will be crucial in guiding, coaching and supporting your team to achieve individual and team sales and marketing targets. Through your strong leadership skills and industry expertise, you'll play a pivotal role in driving the overall sales performance of the team.
Strategic planning for growth
To succeed in this role, you'll need to develop and execute integrated sales and marketing strategies and initiatives that drive bookings growth in both the short and long term. By gaining a deep understanding of our industry and product offerings, you'll effectively communicate the value proposition to customers and prospects, ensuring they see the unique benefits of CityView's solutions.
Collaborative synergy
At CityView, teamwork is paramount. You'll collaborate with cross-functional teams, including product development, customer success and professional services, to align sales and marketing efforts for optimized results. Your valuable insights on pricing, positioning and product enhancements, based on market knowledge and customer feedback, will shape the future of our offerings.
Innovation and customer focus
Understanding the market trends, competitor activities and customer needs will be key in developing innovative approaches to sales and marketing strategies. By building and nurturing solid customer relationships, you will become a trusted advisor to our clients and ensure their satisfaction throughout the sales process.
Championing continuous learning
Innovation also extends to our sales team, where you'll foster a culture of continuous learning. By developing and delivering training programs, you'll enhance the team's understanding of our products, customer businesses and effective sales techniques, ensuring they stay ahead in this rapidly evolving business environment.
Apply today
CityView offers an enticing package, including performance-based incentives and a supportive work environment that fosters collaboration, innovation, and personal development. This role presents a unique opportunity for a talented sales and marketing professional to shape the future of our organization and make a lasting impact.
If you are a results-driven leader with genuine enthusiasm for our products and customers' businesses, we invite you to be part of the CityView family. Don't miss out on this exciting chance to unleash your potential and grow with us.