April 4, 2023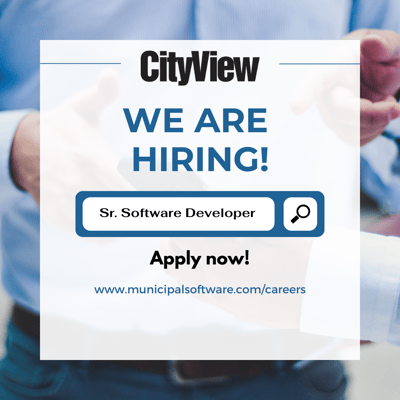 CityView has an exciting opportunity for a software developer within our research and development department. This role would require a technical and creative mindset, a willingness to understand the business processes of local governments and an ability to navigate complex software, systems and configurations.
Do you have experience with modern software languages and frameworks?
Are you looking for a chance to utilize your technical skills and master new, modern tools to ensure our software meets your high standards?
Do you enjoy solving challenging issues and that require skills and a mindset focused on end user satisfaction and usability?
If you answered yes to the above questions, this may be the perfect opportunity to grow your career with CityView, a leading community-development and land-management software solution provider.
Reporting to the manager of research and development, the successful software developer will work closely with other developers and quality assurance staff from our Victoria, Canada office developing and fixing our suite of customizable off-the-shelf software.
This remote role welcomes candidates anywhere in British Columbia. Read the full job description and apply today!