February 15, 2022
CityView Celebrates 40 Years in Business
Empowering local governments to build thriving communities since 1982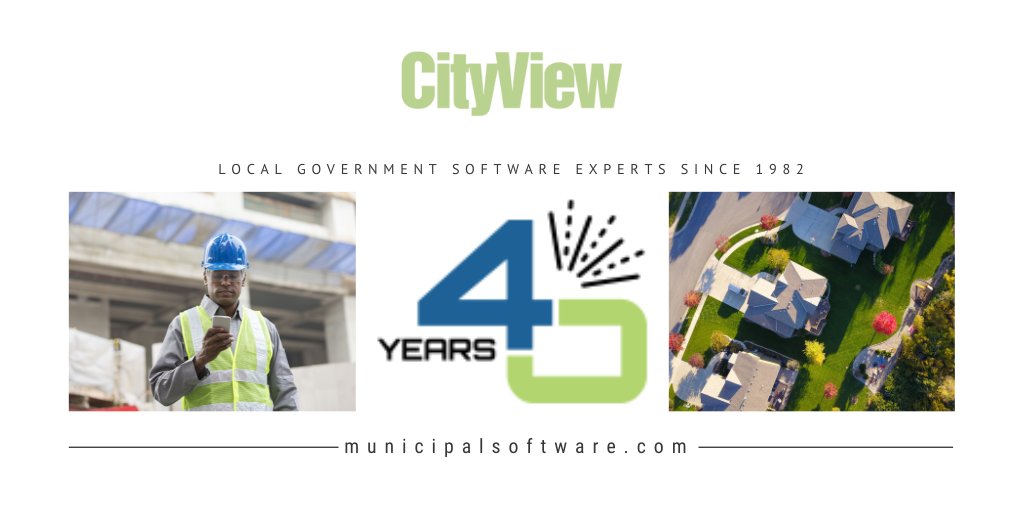 In 1982, CityView launched one of the first community-development and land-management software solutions in North America. Now more than 40 years later, we have helped scores of communities across Canada and United States drive efficiency and growth. Why do public sector organizations continue to choose CityView?
Local government expertise
Founded by former local government employees for local government, our unrelenting focus and dedication to the public sector allows us to deliver an outstanding product to our customers. We help organizations solve their business problems, eliminate time-intensive redundant work, and meet their customer's expectations.
Customer-suited design
We work in partnership with our customers to continue to evolve and improve the software. We actively gather your needs and suggestions to make enhancements that can be rolled out in regular releases. CityView has a tremendous amount of depth and is completely integrated to meet your business process needs out-of-the-box.
Unsurpassed flexibility
Your regulations, building codes, and departmental organization are not static. Neither is CityView. Our customers use graphical configuration and workflow design tools within CityView to adapt the software to meet their changing needs. The flexibility of the solution empowers customers to evolve at their own pace in a cost-effective manner.
Forward thinking
We are firmly committed to technology innovation. Our industry-leading applications are continuously evolving as we anticipate and address the next generation of business challenges. Our intimate knowledge of the industry allows us to stay in tune with, or ahead of, competitor and customer requirements. Take a look at our innovation timeline by playing the video below.
Don't take our word for it – see what our customers say. Download our customer success stories and hear from customers themselves via our testimonial videos.
Customer Success Stories