October 15, 2014
BluePrince to CityView Early Adopters
Recently two BluePrince customers have agreed to become CityView Early Adopters for our BluePrince to CityView migration program; a bit about each is below: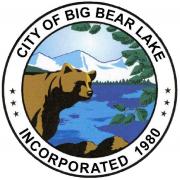 The City of Big Bear Lake, CA has begun its migration from BluePrince to CityView by implementing CityView's Property Information and Planning PreBuilts. Big Bear Lake's project also includes integrations with long-term CityView development partners Laserfiche and Esri (ArcGIS Server) and includes CityView's innovative Microsoft Outlook Add-in.
The City is located in the San Bernardino Mountains of Southern California. Its official population is 5,500; however, it is a popular four-season resort destination so the number of people visiting or staying in the city regularly surges to more than 100,000 during many weekends throughout the year.

For the City of Blair's migration project, CityView will develop a repeatable methodology for similar migrations in the future. Implementation will include CityView Property Information, Permits & Inspections, Planning, Code Enforcement and Contractor Licensing PreBuilts.
In addition, Blair is adding the CityView citizen access Portal, CityView Mobile (for paperless field inspections), CityView's integration to Laserfiche, and the CityView MS Outlook Add-in.
The City has a population of 7,984 and is located 20 miles north of Omaha along the Missouri River. The City has been using the BluePrince software since August of 2010.